I took my handheld GPS receiver with me in London, where it and OpenStreetMap data were invaluable at navigating to wherever I wanted to visit. I left the track logs enabled so I have a crude map of where I went in London: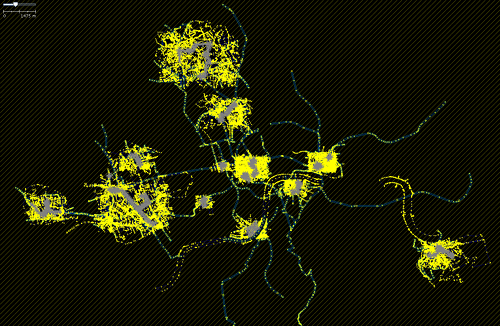 Parts of the Thames are visible.
I also attached it to the buggy of an unsuspecting victim kite flier at Wallop which produced this track: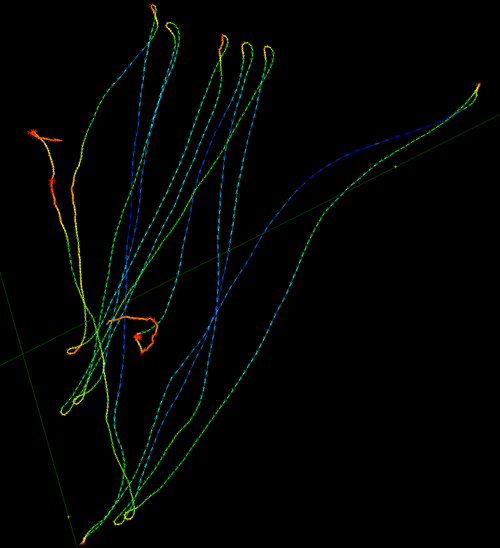 Red parts are slow, green (turning to blue) parts are faster. The maximum speed was 36 MPH.
Map data ©2004-2010 OpenStreetMap contributors.
OpenStreetMap data can be used freely under the terms of the Creative Commons Attribution-ShareAlike 2.0 license.