Both ASDA and Tesco prompt people to reuse carrier bags and have sold thick plastic carrier bags for a while now but their free bags have simply gotten thinner and less reusable. They start falling apart after a few uses... like this Tesco bag, which didn't like holding items from ASDA so the bottom split open and it threw them all over the car park: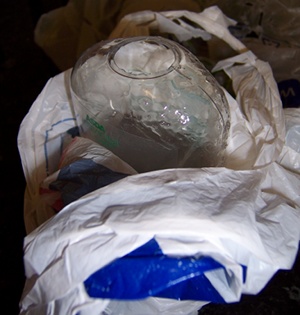 (Yes, that's one of the shampoo bottles from yesterday missing its lid, they're not just PVC, they're unable to handle being dropped too).
I put everything into the remaining ASDA bag which managed to survive the walk home (except for a handle) although it looks like the bottom was ready to give way too: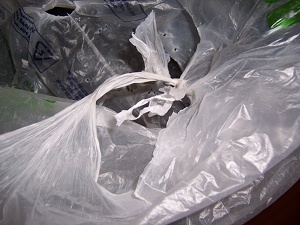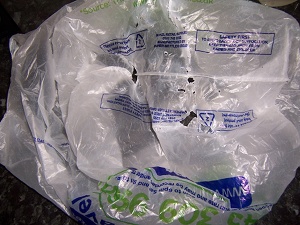 ASDA's bags normally split down the side very quickly: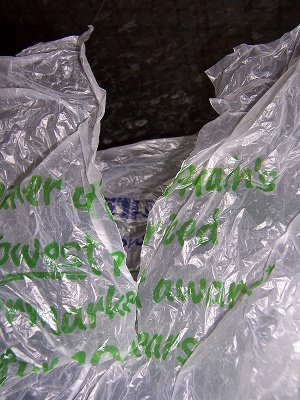 I used one of Tesco's basic non-free bags for over a year before the handle eventually gave way (but the various holes in the bottom are ready to go too) and I still need to get it replaced...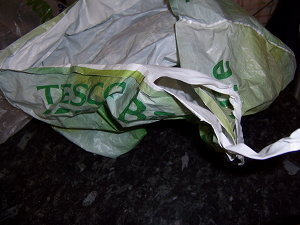 So... the message is: reuse your carrier bags, as long as you paid extra for them first. I used to have a bright green Marks & Spencer carrier bag that intended to survive forever, but it got covered in sticky Irn-Bru so I had to throw it away.